This High Current cable boasts all the benefits of the Euphoria SX cable while providing larger, 3x10awg copper matrix alloy connectors.
Atmosphere Euphoria SX High Current Power Cables are an all-out assault on your system's noise floor with an additional 3 x 10 AWG copper conductors for extreme power delivery. To make this the ultimate Atmosphere SX power cord we employ all advanced SR power cord technologies including, Active Shielding, the option to ground its shield to a star ground point or SR Ground Block, and Galileo SX tuning bullets for a bespoke sonic match to your system. All conductors, wall and IEC connectors, shields, and the same Swiss-Made power supply found in our Galileo SX power cords are further treated with a proprietary process to improve frequency smoothness with increased resolution. Sonically Euphoria SX High Current is voiced to express a sonic balance similar to our Galileo SX power cords through the use of Copper Matrix Alloys, 6-9 Silver conductors in a complex geometry array comprised of three hand-made Air String geometries and three High Current geometries running in parallel. In addition, Active Shielding gets its power from a Swiss Made power supply feeding the shields and an Active EM Cell that was first developed for Galileo SX power cords to function as discrete PowerCell line conditioners. We then voiced the power cords internally with new Carbon Fibre UEF Tuning Discs exclusively engineered for Atmosphere SX cables to push resolution boundaries without harshness or limitations. Lastly, you can voice Euphoria SX High Current with included Galileo SX Gold and Silver UEF Tuning bullets. First, listen to your power cord without a tuning bullet for 48 to 72 hours allowing the cable to settle into your system. Then compare the Gold and Silver Galileo SX Tuning Bullet on each of your Euphoria SX power cords, choosing the option that makes music in your system. Tip: very few systems, if any, benefits from all one color or another. Most systems will sound best with a majority of either Gold or Silver bullets, but with a component or two that perform best with the opposite color. Gallio SX Gold Tuning Bullets capture warmer sound with liquidity over pinpoint spatial detail. Galileo SX Silver Tuning Bullets are detailed and dynamic with a pinpoint focus at the expense of liquidity. All systems benefit from a majority of either Gold or Silver with a component or two that will sound best with the other option. Tuning individual cables with Galileo SX Tuning Bullets achieves the best sound characteristics of both Gold and Silver with a bespoke balance unique to your system.
Specifications
3 each 10 awg. Copper Matrix Alloy:
Dielectric: Modified PE

Shielding: Braided Ground Plane Technology

Geometry: 3 channel 
 1 each 5th Gen-Tricon:
Silver Copper Matrix: Monocrystal conductors with a separate ground conductor from shield

Dielectric: PTFE

Shielding: Ground Plane Technology

Geometry: Tri-axial

Listened to determine signal direction before build 
 3 each Silver Air String:
Silver Air Strings: 99.9999% pure mono crystal silver conductor  

Dielectric: PTFE Air (sealed)

Shielding: Ground Plane Technology

Hand crafted in our California factory
1 each Active Shielding UEF Cell:
Modified Swiss-made DC bias Power Supply  

UEF: Graphene treated pcb

SR Quantum Capacitors

Dielectric: PTFE

Shielding: Ground Plane Technology

Housing: Carbon Fiber Cylinder
1 each Galileo SX Black Active Module:
For lowest noise floor, completes Active bias circuit
1 each Galileo SX Silver and Gold UEF Tuning Passive Module:
Optional voicing for increased warmth, liquidity 
Connectors:
Connector Input US: 1 each Synergistic Research G07 Pure Gold

Connector Input Int'l: 1 each Synergistic Research G07 Pure Gold Schuko 

Connector Output US: Synergistic Research G07 Pure Gold IEC 15 amp and 20 amp connectors 

Connector Output Int'l: Synergistic Research G07 Pure Gold IEC 15 amp and 20 amp connectors
 Build Notes:
32 point-to-point hand soldered connections
Atmosphere SX Level 4 UEF Matrix Shielding: 2 different UEF coatings with Graphene are applied to UEF Cell, connectors and cabling and ground significantly reducing the noise floor and allowing a purer signal to transfer with less grain providing more warmth and detail. The conductors and ground plane and UEF Cell also benefit from dampening effect that UEF provides

1 Termination for Atmosphere Active Tuning Module (Red)

1 Termination for Atmosphere UEF Passive Tuning Module (Gold)
Silver Solder: 4%
Hand build time: 2.5 hours
SRX Long Duration Quantum Tunneling: Before the Active power supply is incorporated all connections and cabling are treated with 1,000,000 volts of electricity at specific frequencies and pulse modulations, creating a canal in the conductor material and contact points at the molecular level that lets electrons to flow more freely. This also allows the "Active Shielding" to work more efficiently yielding the maximum amount of low level information through the conductors and provides for the highest amount of realism in your music
Secondary UEF Blue Treatment originally developed for SR Blue Fuses
5 day Burn-in: 2 step process
Hand crafted in our California factory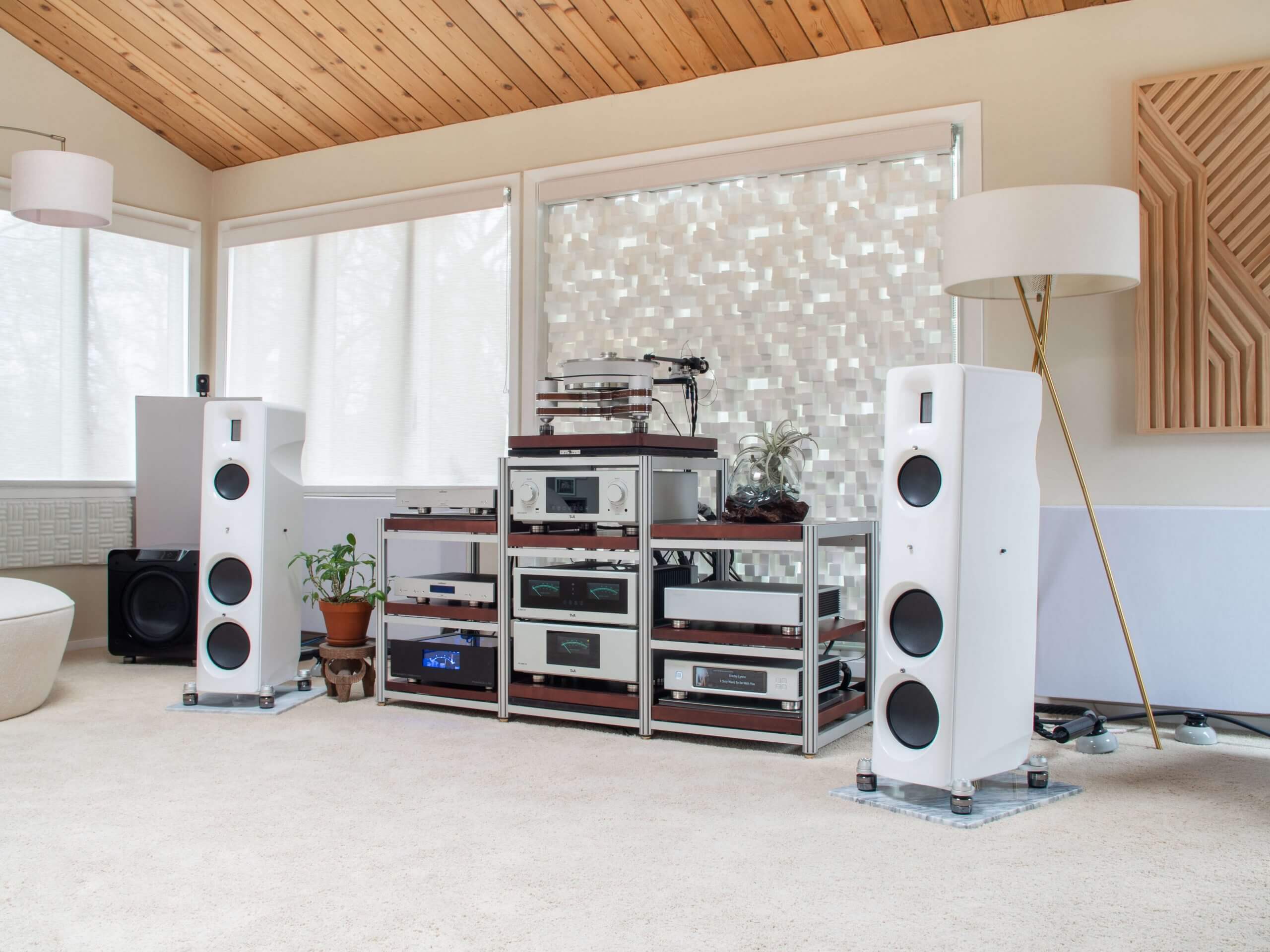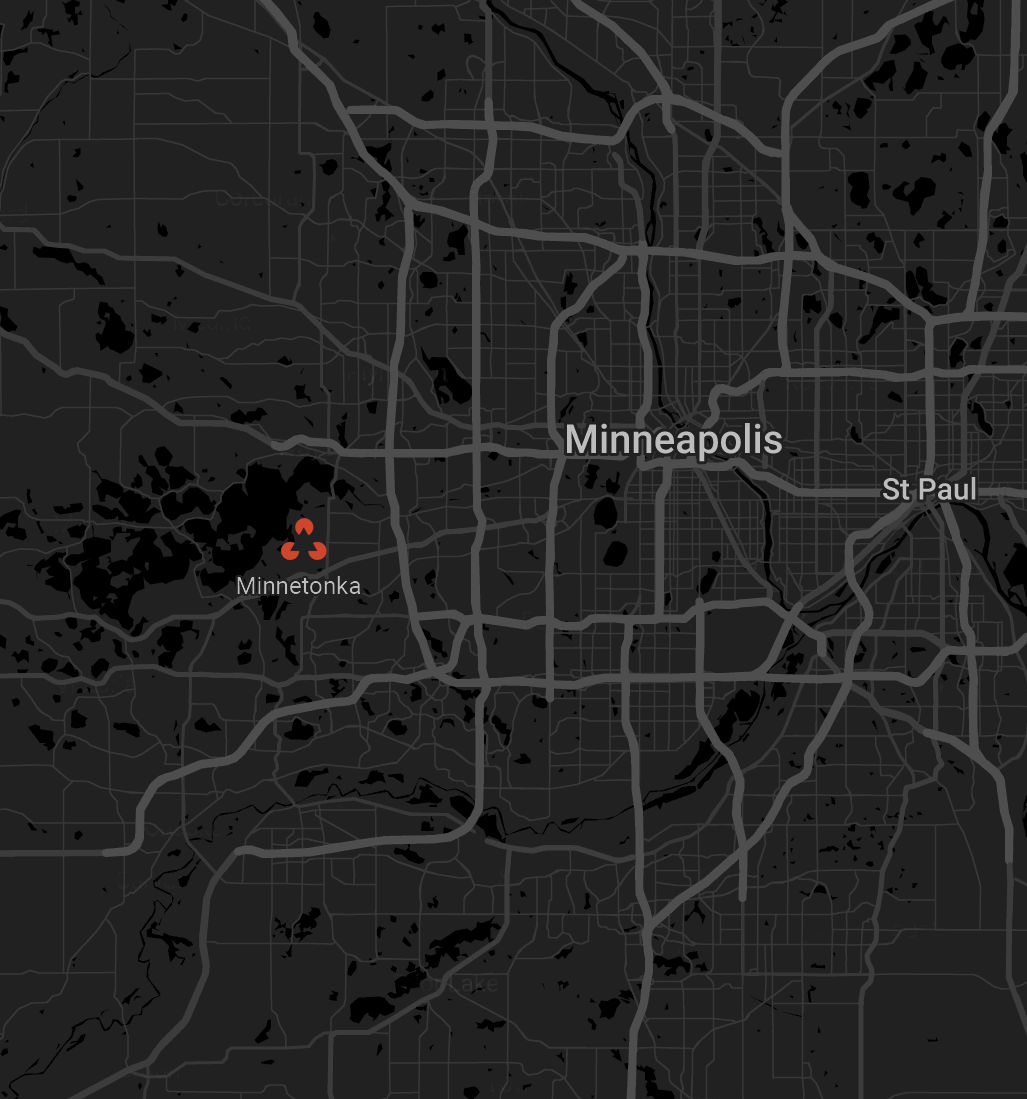 Visit us for a listening session and free consultation
---
You are cordially invited to experience Bliss. We are located in Minnetonka, MN on the Deephaven border. We accommodate visits by appointment only and give you our complete attention when you are here. You should expect to have the opportunity to listen to a reference-level system and being engaged in discussion so we learn how to best help guide you further along your journey.
Hours: By appointment only
Call: 612-234-5850