The top-of-the-range KAYA 90 are a 3-way floor-standing loudspeakers that deliver an effortless, powerful and focused sound and connects you intimately with music.
Vivid Audio makes loudspeakers that look and sound unlike any you've ever experienced before. Co-founded in 2001 by engineer and designer of the iconic B&W Nautilus Laurence Dickie, Vivid Audio loudspeakers are created for a single purpose – to create the clearest possible window on the original performance.
Kaya 90
Curvaceous profiles. Patented technology. Astonishing sound quality. Free from all resonance and coloration, our top-of-the-range KAYA model, the KAYA 90 delivers an effortless, powerful and focused sound that connects you directly and intimately with the music. These three-way floor-standing loudspeakers combine some of our very best audio technology with a slim, unobtrusive profile, making them easy to live with, as well as a joy to listen to. And of course, they're completely revolutionary, in their own understated way. Smooth, clean lines, and a detailed, focused sound that draws you in and holds your attention.
A Rich Pedigree
Like all the KAYA series, the KAYA 90 shares its DNA with our GIYA loudspeakers. That family connection is immediately evident visually in the KAYA 90's smoothly curved contours. But it's your ears that will truly confirm their common ancestry. The KAYA 90 is so called because it has an internal volume of 90 liters. That, combined with its four patented reaction-cancelling drivers and Tapered Tube loading – the same technology we pioneered with GIYA – gives the KAYA 90 its astonishing clarity and articulation in the bass.
Design
The curved bass absorber horn is the defining external feature of our GIYA loudspeakers. As with everything we do, it's there for unarguable engineering reasons: it absorbs resonances and coloration, so you can hear every note with perfect precision and clarity. But we'd be the first to admit such a radical look isn't for everyone. With the KAYA 90, the horn is still there; for the same reasons, and giving you the same benefits. The difference is that it's folded back on itself, so it curves round inside the enclosure. So KAYA 90 gives you the same resonance-free sound in the lower mid-range, from a slimmer, more understated profile you may find easier to live with.
A Deep Understanding
With many conventional three-way loudspeakers, it's possible to tune into the bass, mid-range and tweeter as separate parts of the sound field. That's something we've worked strenuously to avoid with KAYA 90. Using all-aluminum drive units, and crossovers developed and built entirely in-house, we've made the transition between drivers totally seamless. We've also set the tweeter in a shallow waveguide, so that the sound is projected forwards rather than dispersing sideways. The result is perfect continuity in the sound, and a more focused listening experience unaffected by your room acoustics.
Specifications
Configuration
3 way 6 driver system
Cabinet material
Glass reinforced Soric-cored sandwich composite
Cabinet colour
Piano Black, Lexus Pearl White, Oyster Matte
Bespoke colour
Any PPG automotive colour available on request
Drive units
HF: D26 – 26mm Tapered Tube loaded alloy dome
MF: C100se – 100mm Tapered Tube loaded alloy dome
LF: C125L – 4 x 125mm alloy cone units
Bass loading
Exponentially Tapered Tube enhanced bass reflex
Sensitivity
90dB @ 2.83VRMS at 1m on axis
Nominal impedacnce (Ω)
6 Ohm (4. Ohm Min)
Frequency range (Hz)
35 – 25,000 Hz (-6dB)
First D26 Break Up mode:
44,000 Hz
Harmonic distortion
(2nd and 3rd harmonics)
< 0.5% over frequency range at 1W
Cross over frequencies (Hz)
300 – 3,000
Recommended amplifier power
25W – 500W
Loudspeaker dimensions
1,202mm (H) x 370mm (W) x 540mm (D)
Net weight
38kg
Shipping dimensions
1,245mm (H) x 430mm (W) x 590mm (D)
Shipping weight
55kg (each)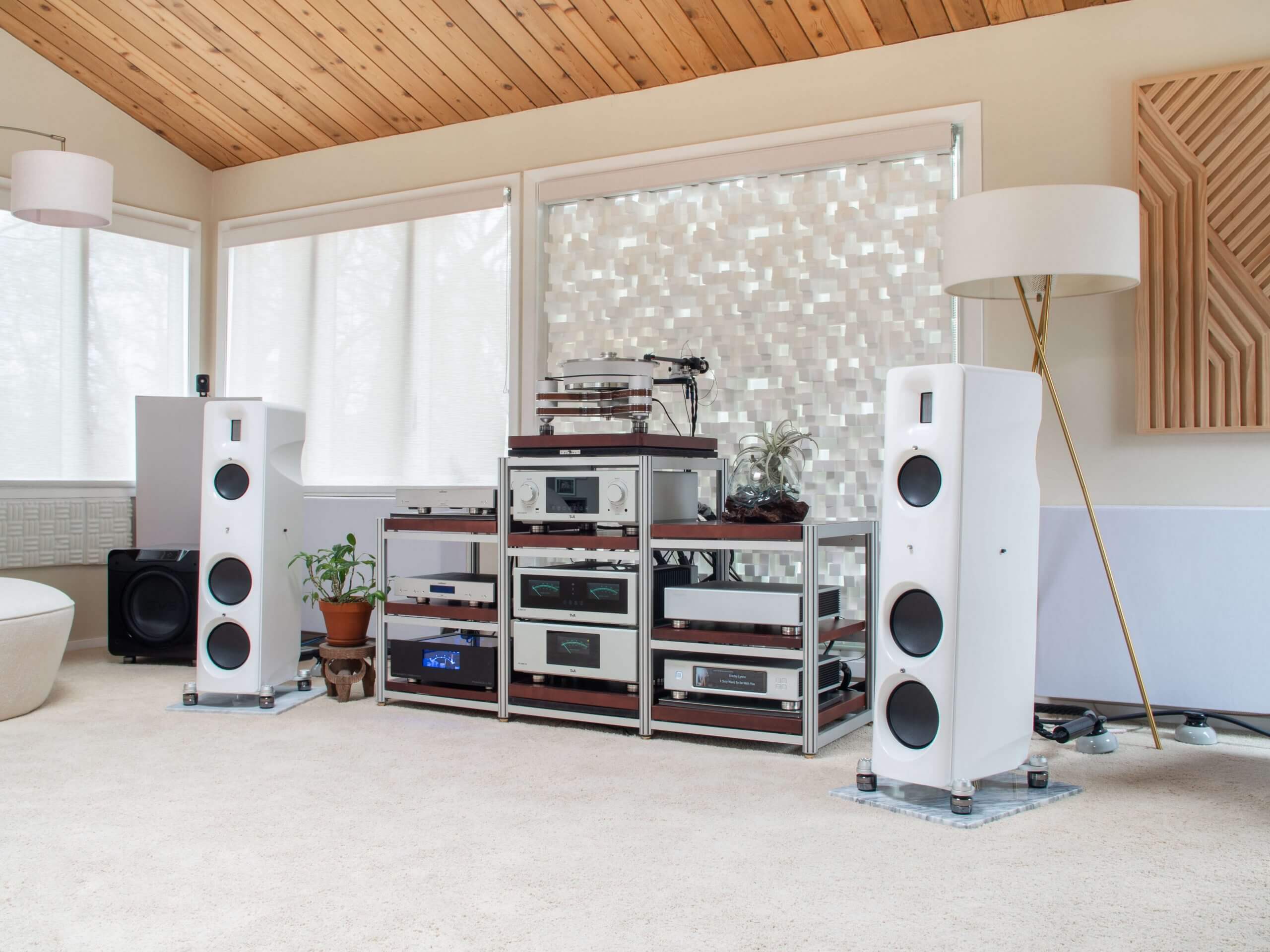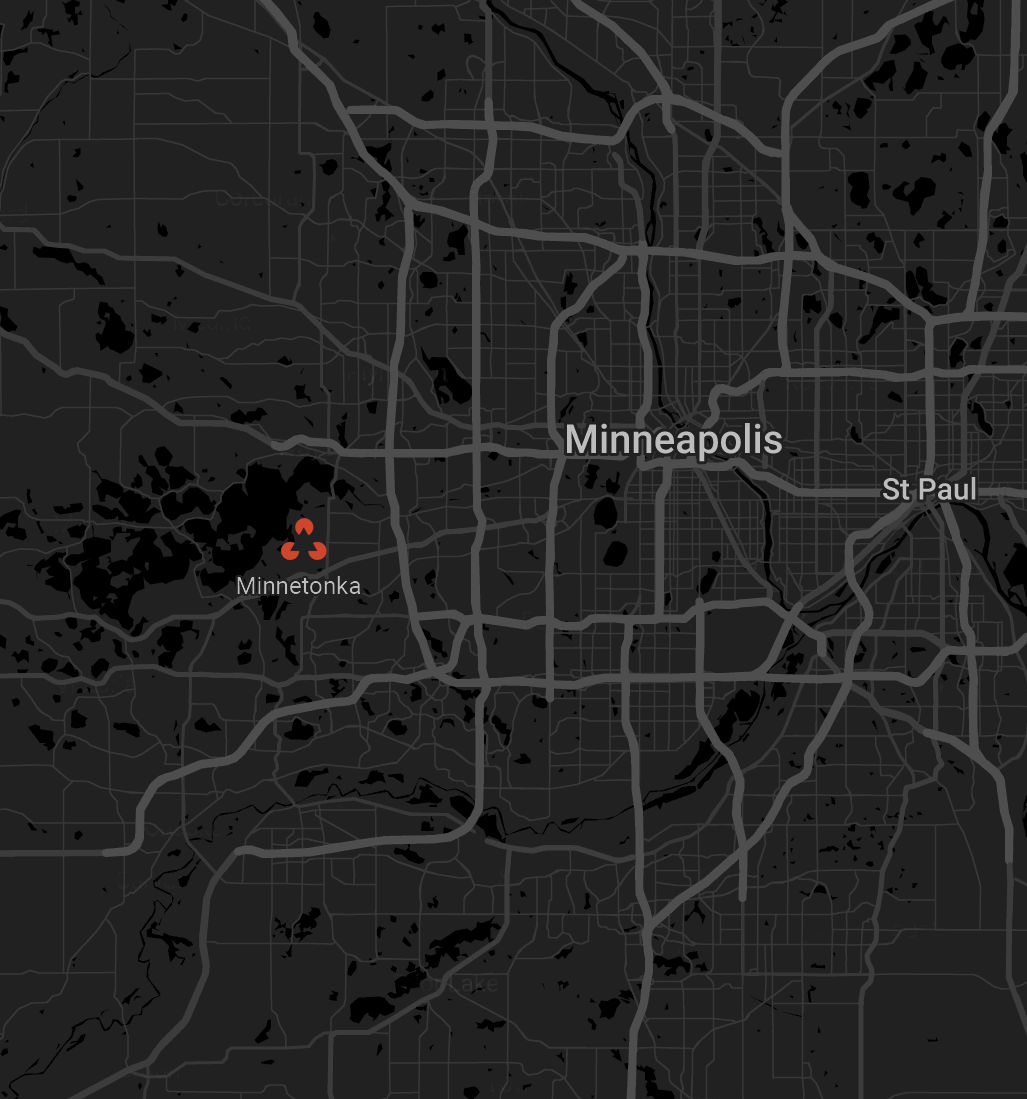 Visit us for a listening session and free consultation
---
You are cordially invited to experience Bliss. We are located in Minnetonka, MN on the Deephaven border. We accommodate visits by appointment only and give you our complete attention when you are here. You should expect to have the opportunity to listen to a reference-level system and being engaged in discussion so we learn how to best help guide you further along your journey.
Hours: By appointment only
Call: 612-234-5850