An ultra-low frequency pulsing acoustic field generator that improves holographic realism by modulating ambient RFI and EMI fields in your room.
Next Stop, the Twilight Zone
Imagine listening to Charlie Parker at Birdland, then walk into Carnegie Hall and getting seated in the best seats in the house. This is possible when you add Atmosphere to your listening room. No other technology allows you to tailor the size and scale of your soundstage with stunning realism, to portray the music and venue you are experiencing accurately. The Synergistic Research FEQ Carbon is a third-generation, two-channel acoustic field generator.  New to the FEQ Carbon is a wholly redesigned PCB with dual RF generators. The first function of the redesign was to provide the ability to create different wave shapes, and the second was the addition of a 2nd, independently controlled ULF generator channel.  This is similar to what has been used in the SR Atmosphere Infinity but is the first FEQ to have this ability, which meant 100's of hours in the listening room finding the perfect combination of options and settings.  Next was the new carbon fiber chassis.  Not only cosmetically beautiful, but the carbon fibre chassis also improves the broadcast of ULF frequencies through its conductive weave. As a result, layering, three-dimensionality, and holographic realism are much improved over all single frequency FEQ's of the past decade.  In some aspects, the FEQ Carbon even outperforms the much larger and more complex Synergistic Research Atmosphere Infinity as we have isolated two different frequency combinations that represent a near-perfect yin and yang with focus and clarity on acoustic recordings and a more holographic soundstage on recordings mastered to convey a large and enveloping sound field.

FEQ Carbon Tuning Module
Sold Separately
The new ATM Carbon was explicitly voiced for the new FEQ Carbon with its breakthrough ULF frequency combinations. Still, it is also a significant improvement over RED and GREEN ATMs when used with Atmosphere Acoustic Field Generators. When you place ATM Carbon atop FEQ Carbon, you create a more natural holographic scale with a lower perceived noise floor for effortless sound where vocals and instruments take on lifelike timbre. In addition, frequency extension improves from bottom to top, where high frequencies seem to decay into a much larger space, and bass notes are better controlled and more impactful. Think of ATM Carbon as a turbo charger for the new FEQ Carbon. Available with a no-risk 30-day money-back guarantee so you can confirm performance before making a final decision.
The Sun and RF Propagation on Earth
Solar Flares
Solar flares release huge amounts of energy, including sustained, high-energy bursts of radiation from VLF to X-ray frequencies and vast amounts of solar material. Most solar flares occur around the peak of the 11-year solar cycle. The first earthly indication of a huge flare is often a visible brightness near a sunspot group, along with increases in UV and X-ray radiation and VHF radio noise.
The sudden increase in X-ray energy from a large flare can immediately increase RF absorption in the Earth's lowest ionospheric layers, sometimes causing a phenomenon known as a Sudden Ionospheric Disturbance (SID). An SID affects all HF communication on the sunlit side of the Earth and signals in the 2 to the 30-MHz range may disappear entirely. Even background noise may cease in extreme cases. When you experience a big SID, your first inclination may be to look outside to see if your antenna fell down! SIDs may last up to an hour before ionospheric conditions temporarily return to normal.
Typically, several hours after a flare erupts at the Sun, particles begin to arrive at the Earth in the form of a plasma, a highly ionized gas made up of electrons, protons and neutral particles, traveling at speeds up to 300 miles per second. Really high-energy protons may even disable satellites orbiting high above the atmosphere and seem to have a negative effect on the way our audio systems sound.
Coronal Hole
A second major solar disturbance is a so-called "coronal hole". Matter ejected through this "hole" becomes part of the solar wind and can affect the Earth's magnetic field.
Statistically, coronal holes tend to occur most often during the declining phase of the 11-year solar cycle and they can last for a number of solar rotations. This means that a coronal hole can be a "recurring coronal hole," disrupting communications and degrading the subjective performance of our audio systems for several days.
Sudden Disappearing Filament
The Sudden Disappearing Filament (SDF) is the third major category of solar disturbance that can affect RF propagation on Earth. SDFs take their names from the manner in which they suddenly arch upward from the Sun's surface, spewing huge amounts of matter as plasma out into space in the solar wind.
When the conditions are right, a flare, coronal hole or an SDF can launch a plasma cloud into the solar wind, resulting in an Ionospheric Storm here on Earth. Unlike a hurricane or a Nor'easter in New England, an ionospheric storm is not something we can see with our eyes or feel on our skin. However, we can see the indirect effects of an ionospheric storm on magnetic instruments located on the Earth's surface because disturbances in the ionosphere are intimately related to disturbances in the Earth's magnetic field.
During a geomagnetic storm ("geo" means Earth, in Greek), we may experience extraordinary radio noise and interference, especially at HF. You may hear solar radio emissions as increases of noise at VHF. A geomagnetic storm generally adds noise and weakens or disrupts ionospheric propagation for several days.
Solar Flares, Coronal Holes, The Sudden Disappearing Filament, and Wi-Fi—Oh my
In a nutshell, we discovered that during the day ambient RF is stronger while the Earth's Schumann Resonance is weaker in relation to overpowering solar and man-made radio frequencies. Typically speaking the ambient RF environment is at a higher frequency and is more complex during the day, and at a lower frequency and somewhat less complex late at night as our planet turns away from the sun. While charting Solar Flare, Coronal Hole and SDF activity we learned that the prevailing RF environment is affected by solar activity much more during the day, and less at night and this led to the discovery of specific RF environments conducive to what we perceive as good sound.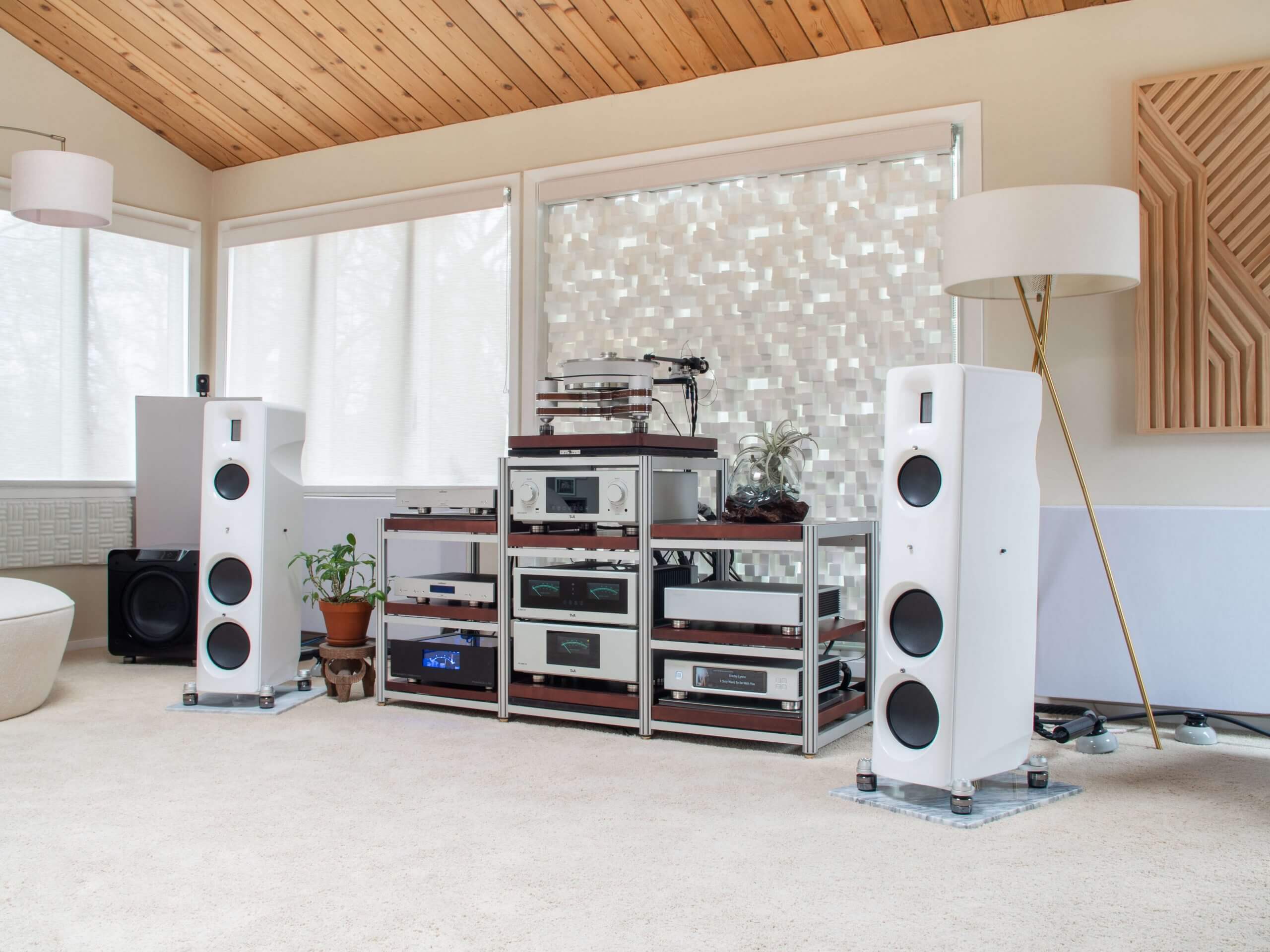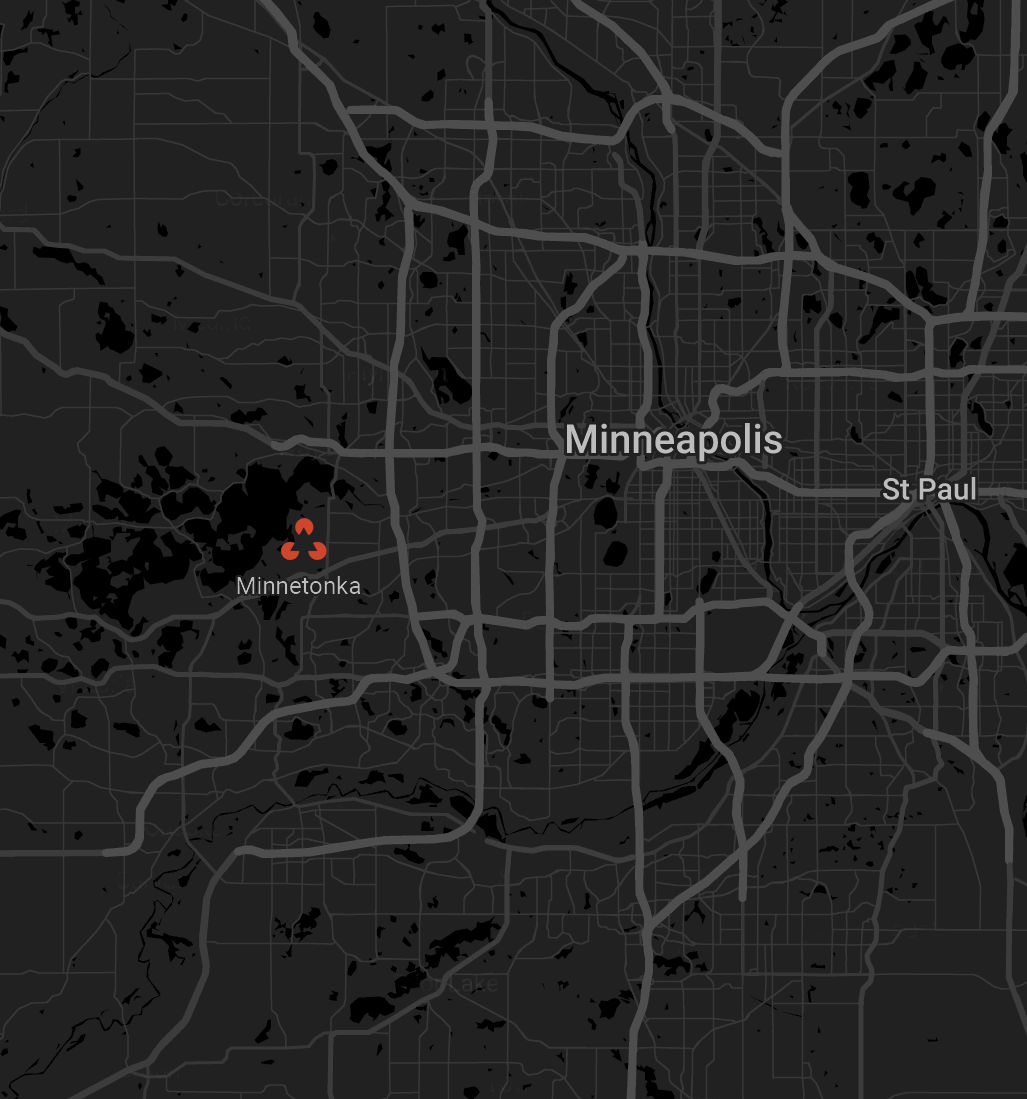 Visit us for a listening session and free consultation
---
You are cordially invited to experience Bliss. We are located in Minnetonka, MN on the Deephaven border. We accommodate visits by appointment only and give you our complete attention when you are here. You should expect to have the opportunity to listen to a reference-level system and being engaged in discussion so we learn how to best help guide you further along your journey.
Hours: By appointment only
Call: 612-234-5850