N30SA is Aurender's reference high-def caching music server / streamer, eclipsing the N20 in terms of noise & jitter reduction, increased dynamics & uncompromised audio signal purity.
Inheriting Aurender's unique next-generation family design identity, the N30SA is visually distinguished by both its dual-chassis form factor and wide-screen full-color LCD display first seen on the A30 and N20. At first glance, you immediately notice its substantial presence, elegance and grace – a visual metaphor of what to expect sonically. However, N30SA's audiophile essence also lies within its inner beauty. N30SA takes its hardware and circuit topology innovations first explored on the N20 to its empirical conclusion. N30SA goes above and beyond the N20 in terms of noise and jitter reduction, increased dynamics and uncompromised purity of the audio signal.
Physical Separation of Audio Circuitry and Power Supplies
As mentioned, the N30SA consists of two separate chassis linked together by two cables. The power box houses all power supplies, display driver, HDD/SSD storage and all circuitry related to system control. The audio box contains the filtered and isolated USB audio output, plus the SPDIF audio board with all digital output protocols and OCXO clock. Both chassis are distinguished by their 10mm thick top covers which act as an effective EMF shield as well as having anti-resonance properties. In the audiophile world, two-chassis designs connote "ultra high end" such as a separate CD transport / DAC or preamplifier with separate power supply. However, in the N30SA, this is not just a mere stylistic gesture as significant benefits in fidelity are realized with this configuration. For example, the power box can be located up to 1.5m away from the audio box greatly reducing the potential for spurious noise pollution cause by physical interaction. But, more importantly, the AC powered linear power supply converts and delivers a clean DC power source from which the audio box is powered. This arrangement dramatically lowers the noise floor resulting to an uncannily quiet background from which music can emerge. Through segregation of the noise inducing componentry such as the AC socket, LCD display driver, AC to DC power rectifier, hard drive spindle noise and LAN port results in an unprecedented level of audio purity.
Additional Noise Suppression Methods Employed
In addition to removing AC power noise from the outside by converting it into a clean DC power, another major source of outside noise is from the ethernet cable. Like the AC/DC conversion, the N30SA's LAN ports have similar behavior. LAN signals containing noise from the router are separated by galvanic isolation through a transformer and double-isolated LAN port. Viewing the audio outputs, located on the rear panel there is one each AES/EBU, BNC, Coax, Toslink and USB 2.0 Audio. This audio signal processing unit outputs an extremely low noise audio signal made possible by a unique grounding technique, electrical isolation and operation by DC power supplied from the power supply unit and filtered again inside the audio box. The resulting noise floor is nearly unmeasurable.
OCXO Main Clock
A high-quality Oven Controlled Crystal Oscillator (same as the one in W20SE) is used for the SPDIF outputs in the Aurender N30SA. Since only the parts directly related to audio playback are located together in one chassis, they can be totally isolated and free from noise generated from outside of the audio signal processing components. That noise may occur inside the chassis and can be mitigated through meticulous internal processing.
Word Clock/Master Clock Input
This input allows interface with an external word or master clock which are offered by several high-performance DAC manufacturers. Simply put, a word clock is a device that is given the job of keeping perfect time and preventing digital audio data errors when multiple components are used together. Using the 75 Ω BNC connector as a connection method, both master clock and word clock inputs are supported for various scalability options.
Ultra-High-Quality SPDIF and AES/EBU Digital Audio Outputs
The N30SA's AES/EBU, Coaxial BNC & RCA, and Optical outputs provide a superior musical presentation due to the superior clock and oscillator. As opposed to a asynchronous USB connection, where the DAC pulls packets of information from the player, N30SA's SPDIF audio outputs push the signal out to the DAC at intervals defined by the on-board precision OCXO clock. With a clock this precise, once heard, you'll want to use it.
Precision DSD-to-PCM Conversion by FPGA
Many DACs support DSD decoding only on their USB inputs, but not on SPDIF. Additionally, many excellent DACs still in use are non-DSD compliant. That's why the Aurender N30SA (and W20SE, N20 and N10) all feature this extremely high-quality method of DSD-to-PCM conversion on-the-fly by FPGA. The resulting sampling frequency output is user selectable between 88.2kHz and 176.4kHz, gain is adjustable by 1-6dB and a low-pass filter accommodates 24Hz, 30Hz, 40Hz and 50Hz settings.
FPGA-Based All-Digital Phase-Locked Loop System
An All-Digital Phase-Locked Loop system (ADPLL) incorporating Field-Programmable Gate Arrays (FPGA) with OCXO clocks precisely times digital audio data transmissions and minimizes jitter to below negligible levels. The results are sonically audible with better image focus, a wider, deeper, taller soundstage presentation and an uncanny analog-like organic quality.
Dedicated USB Audio Class 2.0 Output with Ultra-Low Noise Power Circuitry
The N30SA's dedicated USB Audio Class 2.0 output is designed to deliver an exceptionally transparent audio signal free of noise and jitter, and it is shielded from outside electronic interference. The improved module-type design is chassis mounted for strength and durability.
Uninterrupted Power Supply (UPS)
At the heart of any music server is essentially a computer, and like a computer, it doesn't like when its electrical connection is abruptly terminated. In the case of an AC power outage or momentary "brownout", the N30SA is protected by a clever supercapacitor-based power supply which allows the unit to stay powered on long enough to automatically power down. This prevents the system and hard drives from being corrupted by the loss of AC power.
User-Installable Hard Drive Storage with Solid-State Caching Drive for Playback
The N30SA provides unparalleled flexibility in terms of the type and capacity of drive that can be fitted. In addition to the built in 8TB SSD, an extra disk tray on the rear panel can be fitted with a 1TB/2TB/4TB or 5TB HDD or a 1TB/2TB/4TB or 8TB SSD. These internal storage drives house your music library, and an internal 500GB solid-state drive is used to cache music for playback. If a selected song or album is already cached to the solid-state drive, the storage drive remains idle. This minimizes wear and tear on the drived. Additionally, by caching songs to the solid-state drive for playback, electrical and acoustic noise resulting from spinning disks, moving heads and motors is completely eliminated.
USB HDD and NAS (Network-Attached Storage) Support
The most streamlined user experience occurs when music is stored using internal storage. However, the Aurender platform is also capable of seamlessly integrating content stored on a NAS, external USB HDD or thumb drive. Two USB 3.0 ports on the rear panel are used to import content or playback from the attached storage device. If importing content, Aurender's SmartCopy program can be used for bulk transfer or to selectively copy specific content onto the internal hard drives.
Upsampling and Critical Listening Mode
N30SA offers the user the ability to upsample any lower resolution content to a user determined sampling rate. Three selections are available to choose from: 44.1/48kHz, 88.2/96kHz and 176.4/192kHz. Since results vary from server-to-DAC combinations, experimentation is in order to determine the best sonic results. Upsampling can only be used when the DAC is connected using the SPDIF digital outputs. USB audio output is always bit-perfect with no DSP. Critical Listening Mode allows the user to defeat any non-essential overhead computing activity besides the minimum needed make your music sound its best. By defeating the display illumination and other background functions, system resources are reduced for the best possible sound quality.
Aurender Conductor App Packed with Convenient Features for Full-Function Control
The Aurender Conductor App turns the iPad, iPhone, Android phones and tablets into a versatile user interface for all Aurender music servers. All settings and functions of the Aurender server can be easily accessed through the Settings menu, and Conductor comes with extensive features to make browsing and playing high resolution music collections a breeze. Two streaming services, Qobuz and Tidal (subscription required) are embedded within the Conductor App allowing easy access to millions of high-resolution albums. Being integrated, links to content found on streaming services can be added to your main file library, making it easy to combine and compile content in one location.
MQA Core Decoder (optional in-app purchase)
Aurender's MQA Core Decoder upgrade enables MQA Core or first unfold allowing playback of MQA files at up to 88.2kHz or 96kHz. This is beneficial if using a non-MQA DAC, as Core Decoding will deliver some of the benefit from MQA encoded content. Additionally, MQA Core Decoder will work with DACs that perform MQA rendering which is the second stage of MQA decoding. Together, they provide full MQA decoding.
Remote Internet Technical Support
Sending a Remote Support Request through the Aurender App allows engineers to quickly diagnose and correct problems over the Internet. This service can correct for file, software or firmware issues and is a service provided free of charge.
Specifications
| | |
| --- | --- |
| Front Panel Display | Full-Color 8.8" 1920 x 480 wide IPS LCD |
| CPU | Intel Low Power Quad-Core |
| System Memory | 8GB |
| SSD for System and Cache | 480GB SSD |
| Main Clock | OCXO Based Precision Jitter Reducing Clock |
| Storage | 8TB SSD installed. Slot for additional 2.5" drive |
| Word Clock Input | BNC 10MHz, 12.8MHz (44.1kHz and 48kHz multiples from 1 to 512), Input impedance 75 ohms |
| I/O Ports | 2 x USB 3.0 (rear) |
| Digital Audio Outputs | AES/EBU, Coaxial, BNC, Optical and USB Audio Class 2.0 x 1 |
| SPDIF Audio Output | PCM up to 24-bit / 192kHz |
| USB Audio Output | 32-bit / 384kHz, 1-bit, 2.8MHz (DSD64); 1-bit, 5.6MHz (DSD128), 11.2MHz (DSD256), 22.4MHz (DSD512) |
| Compatible Formats | DSD (DSF, DFF), WAV, FLAC, AIFF, ALAC, M4A, APE |
| DSD-to-PCM | Precision DSD-to-PCM conversion for SPDIF outputs Support for DSD64/128/256/512 to 88.2kHz or 176.4kHz |
| MQA Core Decoder | Optional |
| Gigabit Ethernet | Double-Isolated x 1 |
| Power Supply | Full-Linear supply isolated by separated chassis |
| UPS | Yes (Super Capacitor based) |
| Control Software | Aurender Conductor for iPad, Android Phone / Tablet |
| Material | Machined Aluminum Chassis |
| Dimensions & Weight (each) | 16.9 x 4.2 x 14.0in., 48.5lbs / 430 x 106 x 353mm., 22.0kg |
| Power Consumption | Play (40W), Peak (70W), Standby (3.5W) |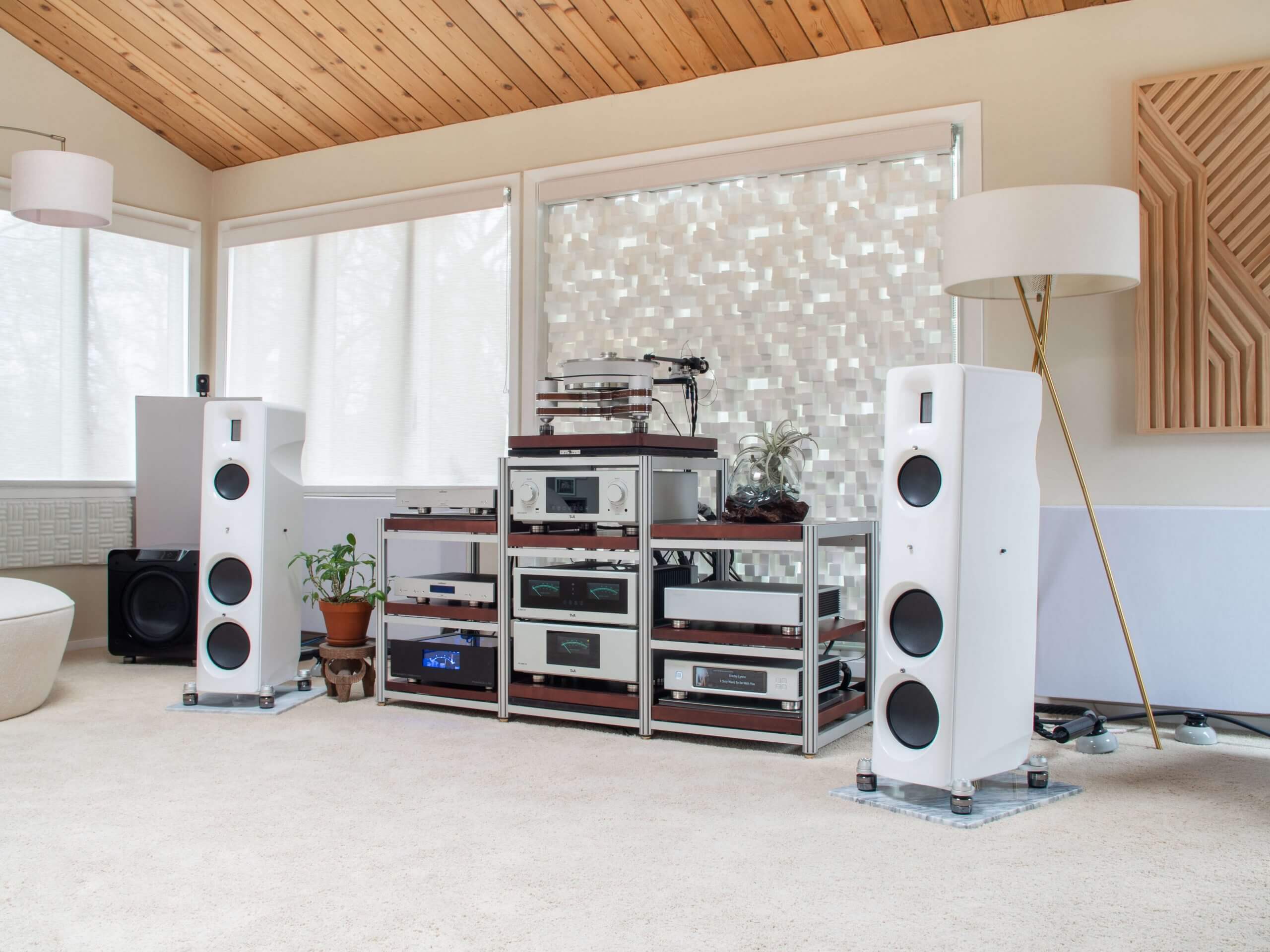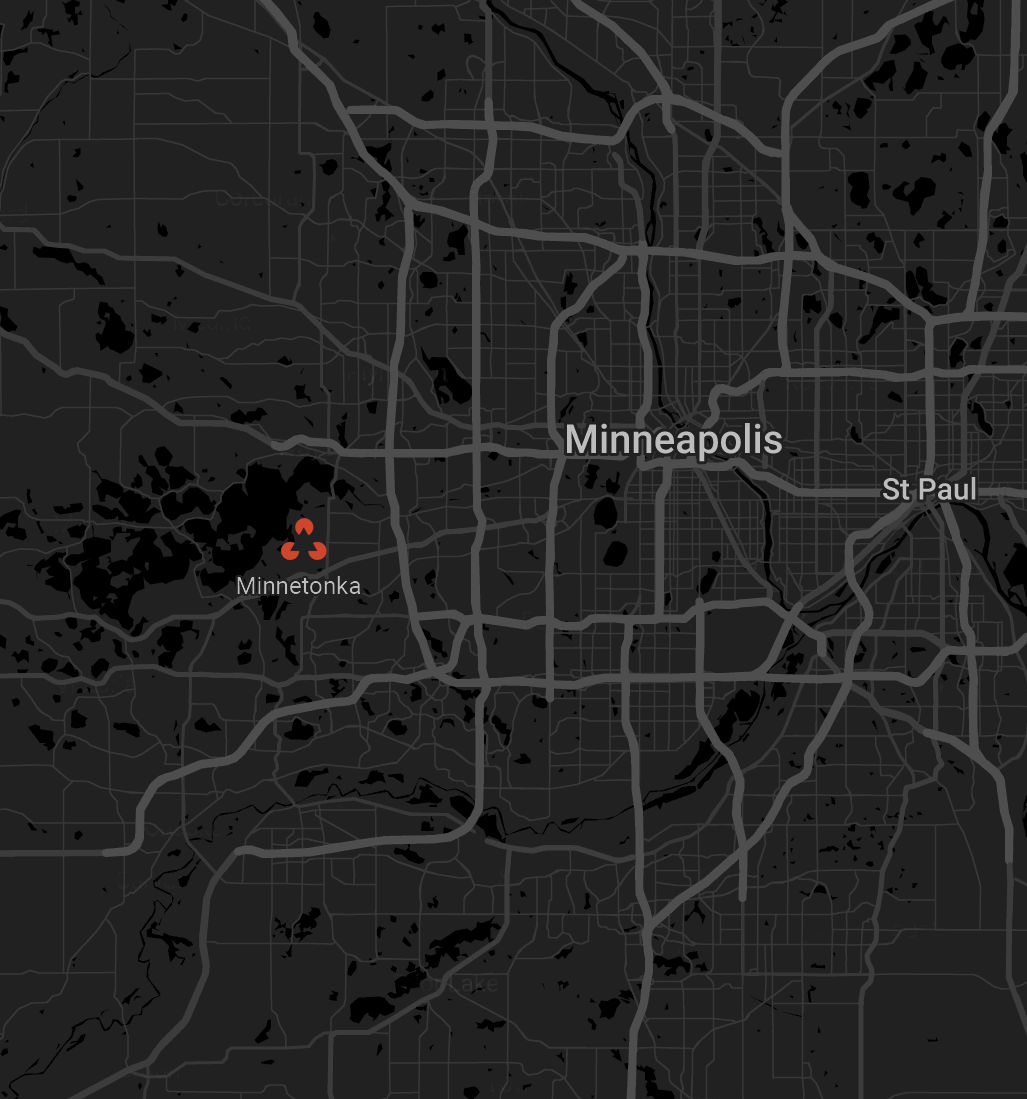 Visit us for a listening session and free consultation
---
You are cordially invited to experience Bliss. We are located in Minnetonka, MN on the Deephaven border. We accommodate visits by appointment only and give you our complete attention when you are here. You should expect to have the opportunity to listen to a reference-level system and being engaged in discussion so we learn how to best help guide you further along your journey.
Hours: By appointment only
Call: 612-234-5850