Small and stylish, the music performance of the MB-1B standmount is lively bright and bold, with a bass performance that defies its compact size.
The MB-1B
The MB meets high performance and beautiful design. The MB-1B is a stand-mount, two-way monitor. Our main goal was to create a small speaker that does what it does really well. The reflex port is placed in the front, and it uses special inlays that reduce noise to an extremely low level. While the speaker is small and stylish, the music performance is lively bright and bold, with a bass performance that defies its compact size. The speaker is front-ported to allow for placement near the rear wall.
The MB-series features the same good solid, two-way binding post. The feet are machined from aircraft quality aluminum and can be adjusted to level the speaker. For added rigidness, we have added a carbon sheet to the top panel; this, paired with extensive internal bracing, makes the cabinet inert and silent.
For the MB-1B we have a dedicated stand, with MB-series matching aluminum adjustable feet. The MB-1 also fits the X-1 stand.
Cabinets:
The internal construction has an optimized airflow which combined with the minimalistic use of damping-material has created a very dynamic and linear low frequency reproduction. The ported cabinet is tuned for optimal impulse response – resulting in a linear, dynamic and detailed low-end reproduction, while at the same time making in room placement of the speaker very easy and versatile.
Drivers:
The woofer and midrange drivers, have been fitted with low loss spider which greatly improves the dynamic capabilities as well as expanding the frequency response in the bass region. – A very nice side effect of this is that the break-in period has been reduced greatly (around 100 hours).
Crossover:
The crossovers are designed for a very linear and natural sound, which is clearly audible throughout the whole line. The crossover has been designed to time-align all drive units at listening distance.
The result is a speaker which not only presents a big and precise soundstage – it also boasts a timing that will make your foot tap and put a big smile on your face!
Specifications
Dimensions, mm
78 x 312 x 286 (WxHxD)
Weight
6.1kg each
Freq. Response
45 Hz – 40 KHz
Impedance
> 8 ohm
Sensitivity
86db
Crossover
2600 Hz / Minimum phase
Enclosure
Curved, heavily braced, ventilated box design with front loaded port
Drive Units
1 x Ribbon tweeter
1 x 5,25″ Mid/Woofer
Finishes
Black-silk, White-silk or Walnut
Amplification
We recommend high quality amplifiers >50W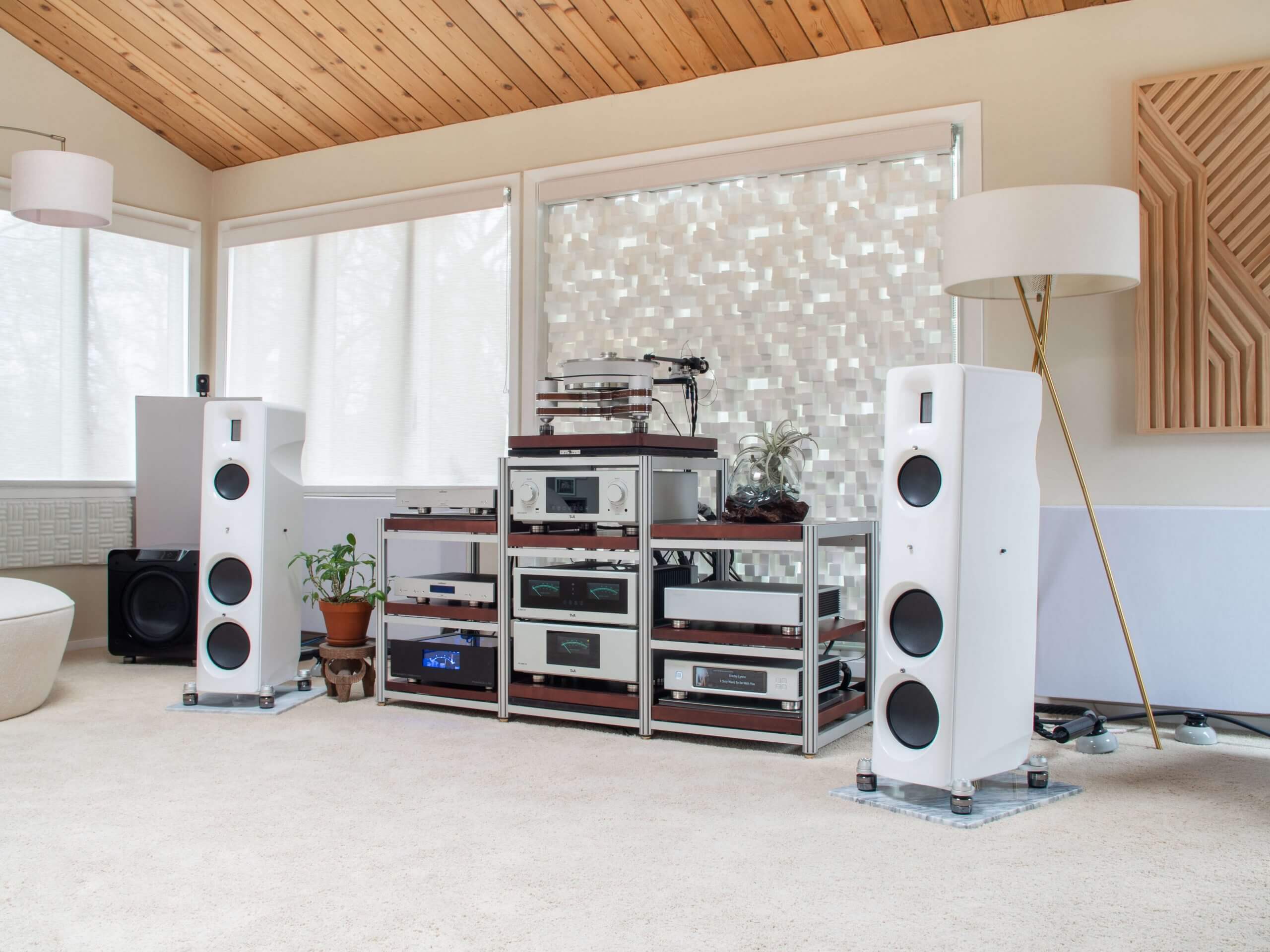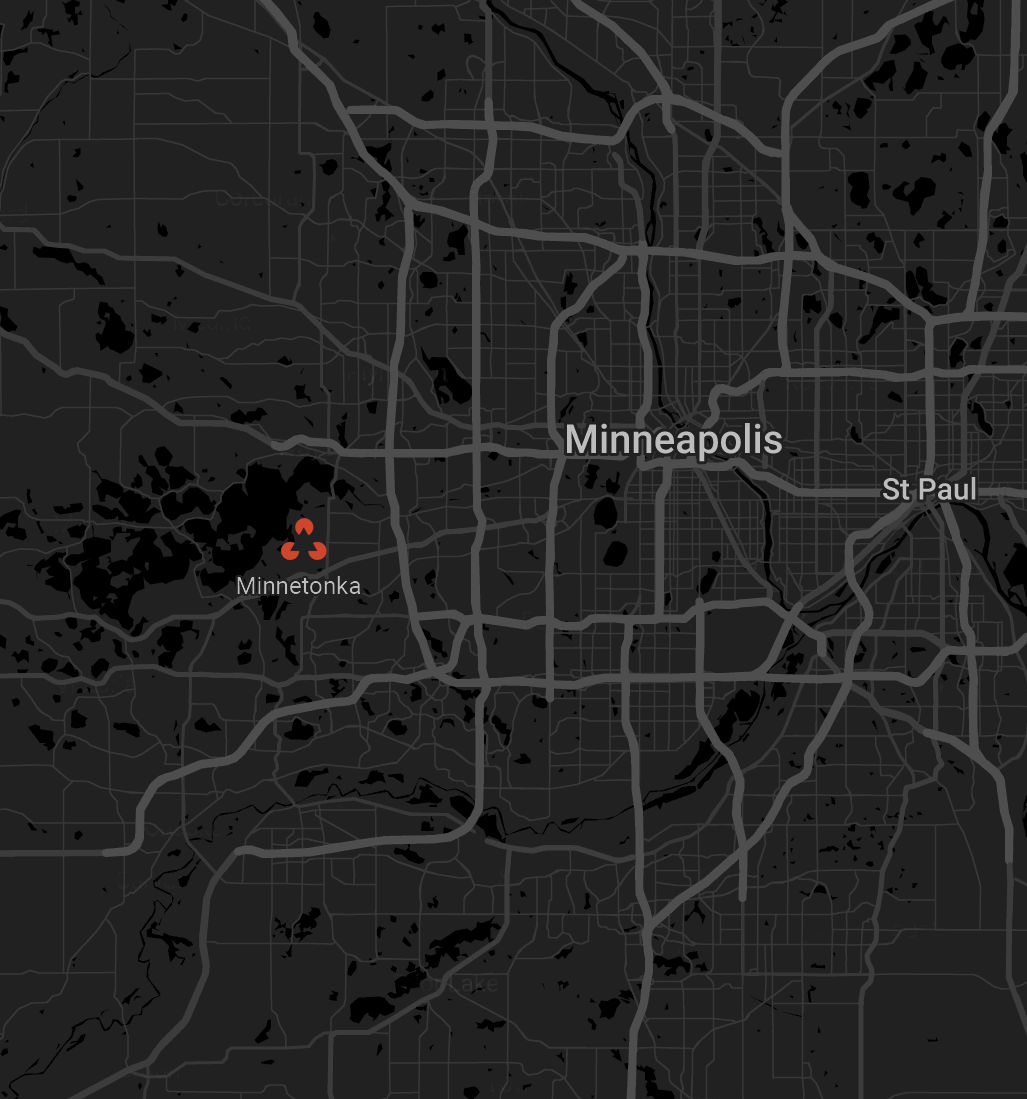 Visit us for a listening session and free consultation
---
You are cordially invited to experience Bliss. We are located in Minnetonka, MN on the Deephaven border. We accommodate visits by appointment only and give you our complete attention when you are here. You should expect to have the opportunity to listen to a reference-level system and being engaged in discussion so we learn how to best help guide you further along your journey.
Hours: By appointment only
Call: 612-234-5850