KAYA S12 is a sophisticated studio monitor or loudspeaker built with technology from Vivid's reference GIYA loudspeakers and delivers a fine-detailed, transparent sound.
Vivid Audio makes loudspeakers that look and sound unlike any you've ever experienced before. Co-founded in 2001 by engineer and designer of the iconic B&W Nautilus Laurence Dickie, Vivid Audio loudspeakers are created for a single purpose – to create the clearest possible window on the original performance.
Kaya S12
KAYA S12 delivers like any Vivid Audio loudspeaker a fine-detailed, transparent sound. The small footprint makes it the perfect studio monitor or a sophisticated loudspeaker for use in a multichannel system. Charming like the V1 from OVAL range, but built with technology from GIYA loudspeakers, KAYA S12 is even more an accessible way to bring the transformative Vivid Audio approach to the music you love the most.
A New Listening Experience
Crucially, and despite its diminutive 12 litre internal volume, the KAYA S12 uses the patented exponentially tapered tube loaded reflex, first developed for its much larger sibling, the GIYA G1, but wrapped around the inside of the enclosure in such a way as to absorb resonance in all directions. Enjoying this near-ideal loading is the newly-designed long throw C100L driver delivering clean precise bass and uncoloured transparent mids to a surprisingly high level. High frequencies are handled by the same tapered tube loaded high-performance D26 tweeter used throughout the entire Vivid range. KAYA S12 is moulded from composite material available in a range of standard and custom automotive finishes.
Small Footprint, Giant Performance
Like KAYA 25 the KAYA S12 is also a two-way system. Although it is the smallest Vivid Audio loudspeaker ever, the technique is as grand and derived from it's bigger siblings. KAYA S12 is a genuine Vivid Audio loudspeaker in every respect. If size matters, KAYA S12 is the best candidate to deliver grand performance.
The Perfect Monitor
Given the modest size endless applications are possible. From pro-audio production studios to multi-channel setups and home cinema's. KAYA S12 is easy to blend in any environment. With the state of the art optional stand KAYA S12 transforms into beautiful balanced design statement.
Top to bottom, the S12 sets a completely new bar for the engineering sophistication and achievable performance possible in such a small package. KAYA S12 is a true ode to joy.
Specifications
Configuration
2 way 2 driver system
Cabinet material
RIMCast PU resin
Cabinet colour
Piano Black, Lexus Pearl White, Oyster Matte
Bespoke colour
Any PPG automotive colour available on request
Drive units
HF: D26 – 26mm Tapered Tube loaded alloy dome
LF: C100L – 1 x 100mm alloy cone unit
Bass loading
Exponentially Tapered Tube enhanced bass reflex
Sensitivity
87dB @ 2.83VRMS at 1m on axis
Nominal impedacnce (Ω)
8 Ohm (5,3Ohm Min)
Frequency range (Hz)
45 – 25,000 Hz (-6dB)
First D26 Break Up mode:
44,000 Hz
Harmonic distortion
(2nd and 3rd harmonics)
< 0.5% over frequency range at 1W
Cross over frequencies (Hz)
3,000
Recommended amplifier power
25W – 125W
Loudspeaker dimensions
400 mm (H) x 237 mm (W) x 254 mm (D)
Net weight
6 kg
Shipping dimensions
480 mm (H) x 250 mm (W) x 270 mm (D)
Shipping weight
8 kg (each)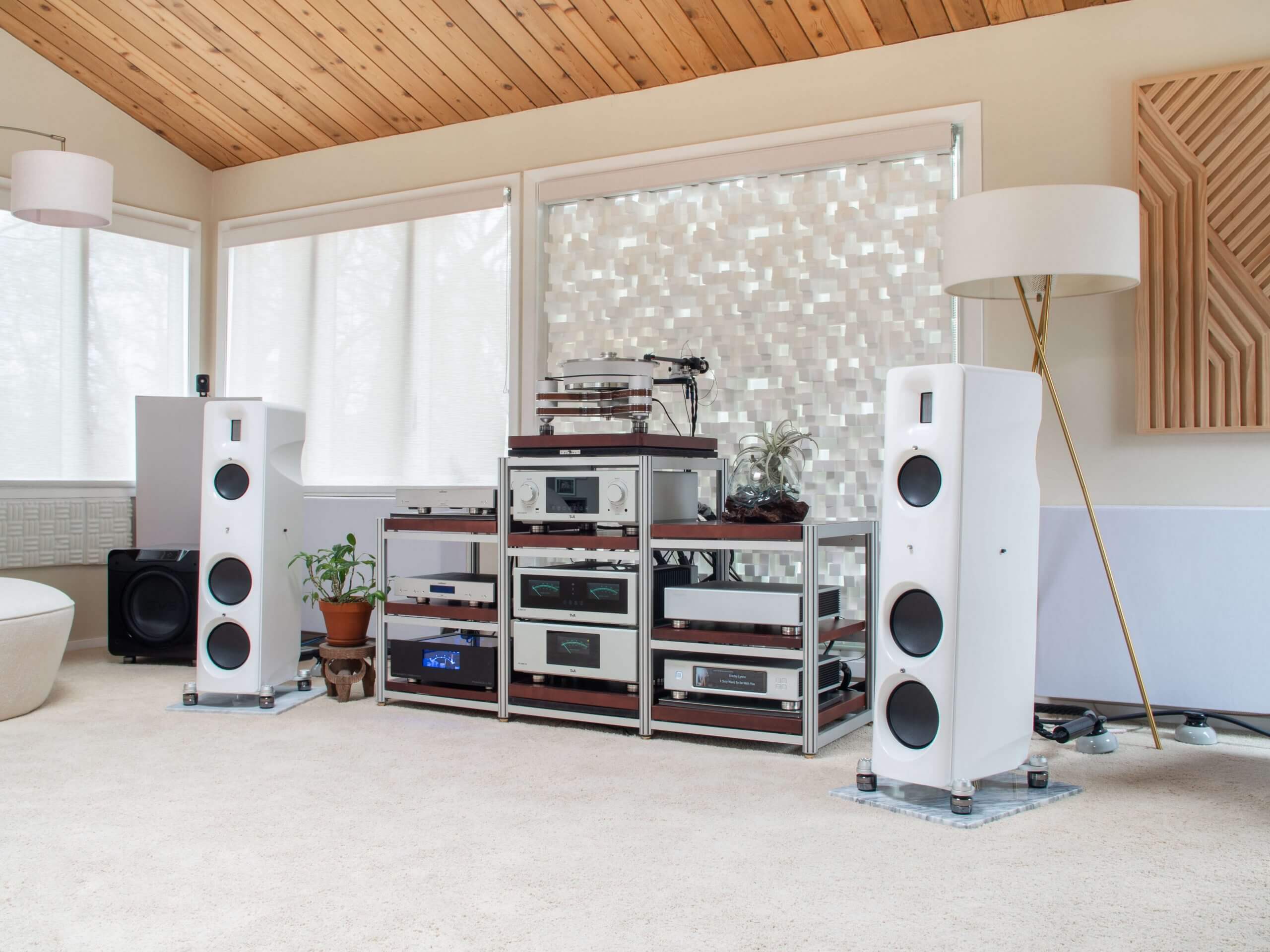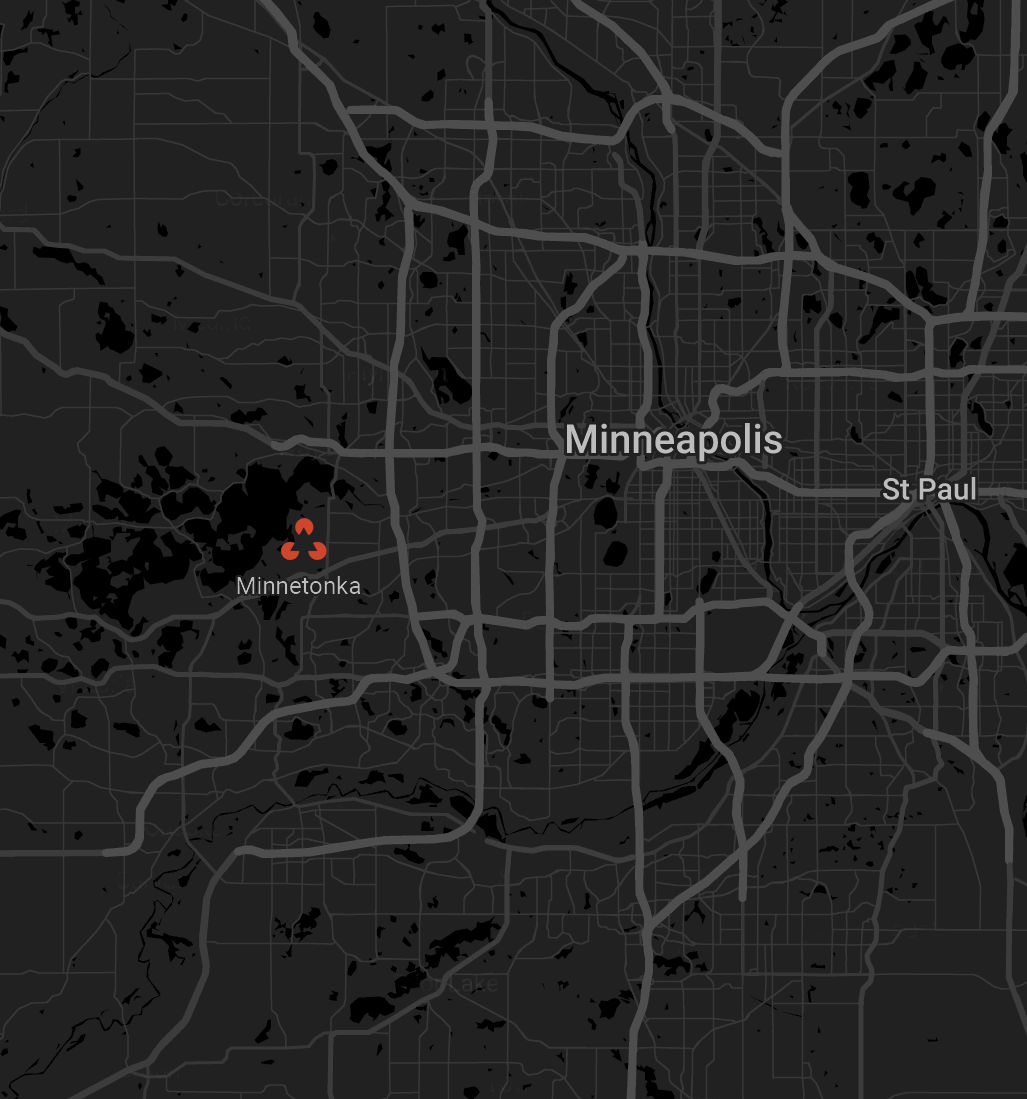 Visit us for a listening session and free consultation
---
You are cordially invited to experience Bliss. We are located in Minnetonka, MN on the Deephaven border. We accommodate visits by appointment only and give you our complete attention when you are here. You should expect to have the opportunity to listen to a reference-level system and being engaged in discussion so we learn how to best help guide you further along your journey.
Hours: By appointment only
Call: 612-234-5850